This is all the gear I keep in the car. Other than a couple of short trips around town during the week, most of the driving is to and from trailheads, see e.g. this map.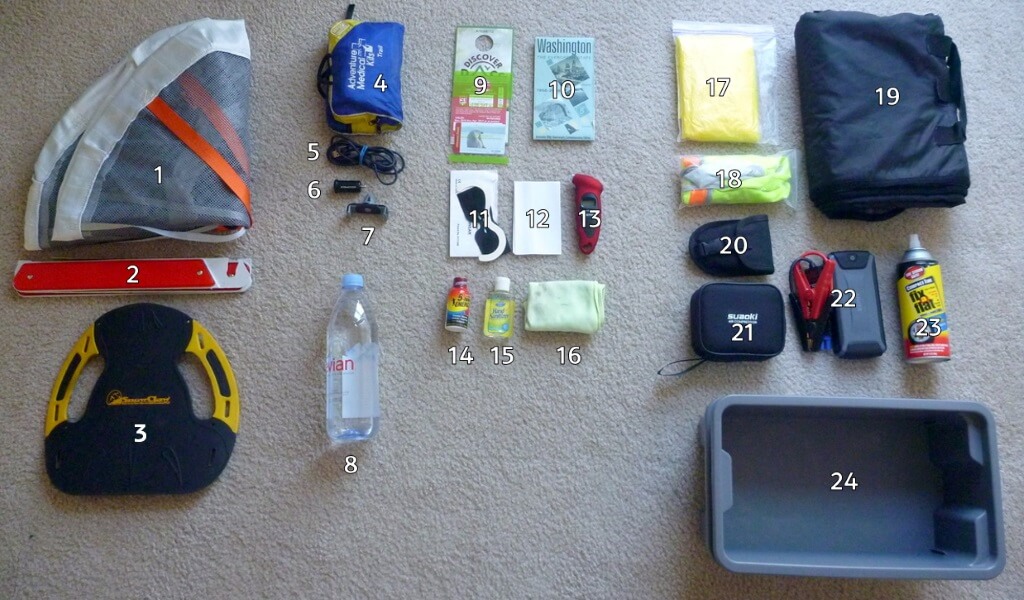 Tire Socks. Never used, but they count as approved traction devices here when cars are required to carry chains.
Emergency Triangle
First Aid Kit. This also goes along on hikes.
Water, 1L
Recreation Passes (Interagency Pass, Discover Pass, Sno-Park Permit)
Map
Disposable Sunglasses
Paper
Hand Sanitizer
Microfiber Towel
Rain Poncho
Safety Vest
Blanket
Wire Saw
Automatic OBD Adapter (not shown). Records tracklogs, gas mileage, cost per trip, and other useful data.