A fancy-looking desert that is quick and simple to prepare… Serves 4.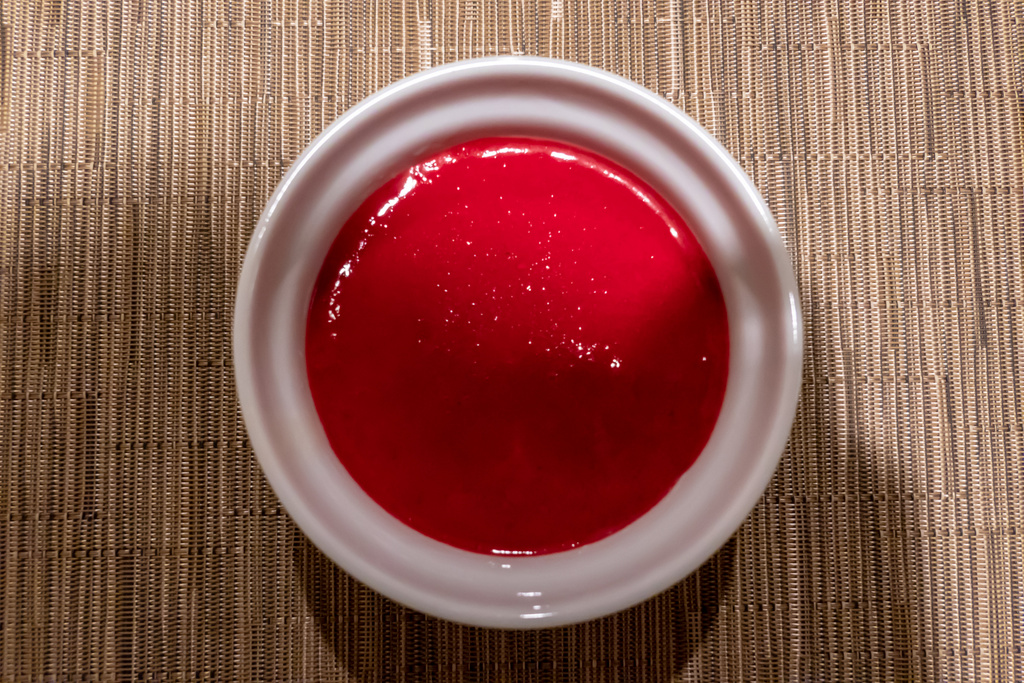 1 cup whole milk
1 cup heavy whipping cream
2 tbsp sugar
2 tsp agar agar powder
1 tsp vanilla
Combine ingredients in a saucepan and bring to a simmer. Let cool for a few minutes before pouring into forms. Refrigerate.
For the raspberry coulis topping:
1 cup frozen raspberries
¼ cup sugar
Disolve the sugar in 1 tbsp of hot water. Combine with raspberries and blend briefly (long enough to crush the raspberries, but not long enough to pulverize the seeds). Strain through a narrow sieve. Layer on top of the panna cotta before serving.